Staff shortage and new inspection protocol causing severe delays in clearance of fruit and other cargo
The Port of Algeciras in southern Spain is experiencing severe delays in the inspection and clearance of fruit and other cargo due to a change in the sanitary inspection protocol, staff shortages and increased activity over the Christmas and New Year period.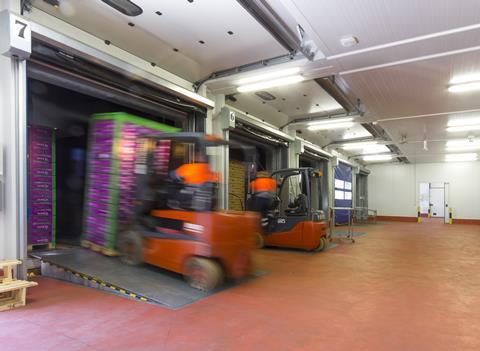 Several consignments of produce arriving from Latin America and Morocco are reported to be deteriorating at the port as they await clearance.
The Algeciras Bay Freight Forwarders Association (Ateia-Oltra) warned last week that arrivals are already being diverted to other countries as operations descended into "tremendous chaos".
"The degree of desperation is enormous, not only among freight forwarders, but all those involved in maritime-port logistics," said association president Manuel Cózar. "We have trucks and containers that have been awaiting sanitary inspections since 22 December. We are at the height of the Christmas traffic, so everything that is arriving every day is getting blocked."
Cózar said there was growing unrest among growers, exporters and importers as perishable goods were going to waste or being rejected due to spoilage.
"Trucks and containers are being diverted to Portugal, Germany and, above all, France. We are talking about more than 5,000 jobs, on the line, without counting civil servants," he said.
Freight forwarders said part of the problem is the tightening of phytosanitary protocols, which obliges inspectors to be on the dockside for the duration of inspections, leaving less time for processing documents.
The situation has been exacerbated by a shortage of personnel, and poor planning leading to several staff members being on annual leave at the same time.