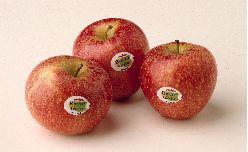 French apple shippers are reporting an excellent start to the export season in Asia, where their fruit is fetching high prices thanks to strong demand.

Grower-shippers are so far reaping the financial benefit of a favourable US dollar-euro exchange rate – a fundamental factor in determining grower returns from Asia's dollar markets.

Total French apple volumes shipped to Asia are nevertheless expected to be around 15 per cent down on last year, due to a smaller national crop, one exporter said.

The final quota could shrink further if Granny Smith sizes turn out to be larger than forecast, since Asian markets favour small-calibre fruits.

However some small apples earmarked for Europe could be shipped to Asia if prices there remain high throughout the season, according to Marc Peyres of grower-shipper Blue Whale.

"Strong demand in Asia is allowing us to obtain high prices, and the stronger US dollar means that returns are currently higher from those clients billed in dollars," he told Fruitnet.

Blue Whale's overseas exports kicked off in mid-August, with pack-out rates up so far on last year, Mr Peyres said. Shipments will run until March with Granny Smith.

Localised storms and flooding in the Rhone Valley during the first two weeks of September have had little effect on the export season, according to Mr Peyres. Picking and packing was delayed by just a few days, he said.

"We hope that the exchange rate this year will finally let us get back on to a more equal footing from now until the end of the season. The exchange rate situation has gone against us for too long. An improvement in our exchange rate fortunes can only make us stronger for the years to come. But we must remain cautious on that matter."

Last year the Blue Whale group exported around 600,000 bushels to Asia, Mr Peyres said.