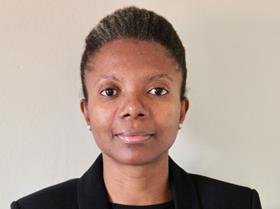 Fruit South Africa, the non-profit organisation and umbrella body of the South African fruit industry, has announced the appointment of Fhumulani Ratshitanga as its new interim chief executive officer.
Fruit SA is in the process of appointing a new CEO to replace Dr Konanani Liphadzi, who recently resigned after leading the body for six years.
"We will announce a permanent CEO once the position has been filled," said Justin Chadwick, currently chairperson of Fruit SA, which represents the citrus, deciduous, table grape and subtropical industries, as well as the country's exporters.
Ratshitanga has been at Fruit SA as industry affairs manager since July 2019. She previously worked for the Southern African Confederation of Agricultural Unions, the Department of Agriculture, Land Reform and Rural Development and the Perishable Products Export Control Board.
Ratshitanga said that she was excited about the challenge of managing Fruit South Africa's activities.
"It does come at a difficult time with present conditions of lock-downs and the disruption it brings,' she explained. 'However, we will be ready to move ahead with the objectives of Fruit South Africa as soon as conditions change. Now, we have to work together and stay safe.'