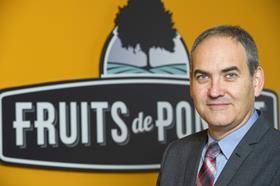 Fruits de Ponent has joined the executive committee of the Spanish Network of the United Nations' Global Compact, thereby actively participating in the management and representation of the most important in business sustainability in the world.
With more than 1,600 member companies, Spain has the largest network of any country involved in the UN initiative.
"Fruits de Ponent applies the 10 principles of the Global Compact, as well as sustainability in its daily management, wanting to be a 'cooperative engine' for a fairer world and a healthy and healthy planet," said the company's managing director Josep Presseguer.
In 2012 Fruits de Ponent became the first Spanish agri-food company to sign up to the project, which today has around 13,000 signatories in more than 170 countries, making it the largest voluntary social responsibility initiative in the world.
Since joining, it has undertaken a comprehensive overhaul of its business to align it with UN's Sustainability Development Goals.