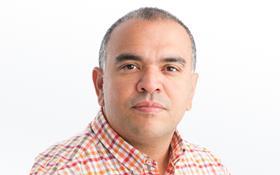 Tropical fruit company Fyffes has appointed former Chiquita packaging specialist Claudo Finol as its chief innovation officer.
Finol is described as a "creative and highly experienced R&D leader", who brings more than 15 years' experience of the FMCG business across different markets including Latin America, Europe, Middle East, Africa, and North America.
"Very excited about the challenges and opportunities that are ahead at Fyffes!" he commented on a LinkedIn post to announce his appointment.
Between June 2009 and March 2015, Finol was head of packaging innovation and R&D for Europe and the Middle East at multinational fruit company Chiquita, then based in Rolle, Switzerland.
More recently, Finol worked for UK-based manufacturing business McBride, a leading supplier of household and personal care products and reckoned to be Europe's largest maker of private-label household goods.
During almost seven years with the group, he held senior management roles in product development, sustainability, and packaging development.
Prior to that he was at Danone in Paris, where his role focused on product packaging.