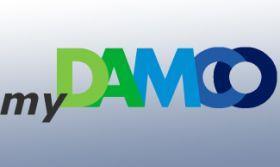 Freight forwarding and supply chain management group Damco has been rewarded for the quality and flexibility of its one-click web portal solution tool myDamco.
Leading IT research and advisory company Gartner has acclaimed myDamco an outstanding tool, naming it as one of the leading web solutions in the industry.
The site presents information across the supply chain in a personalised and flexible format, allowing customers to easily make bookings, gather reports, track and trace including CO2 emissions, manage documents and undertake exception handling.
'The acknowledgement from Damco tells us we are meeting – even exceeding – the market's expectations,' said Martin Thaysen, CCO at Damco. 'We have moved ahead because we maintain constant dialogue with our customers. Their input drives us to deliver what they need, and even go beyond their wishes. It's a highly competitive market, but we feel sure that our customer-facing solutions will help us keep valued customers, and attract new ones.'