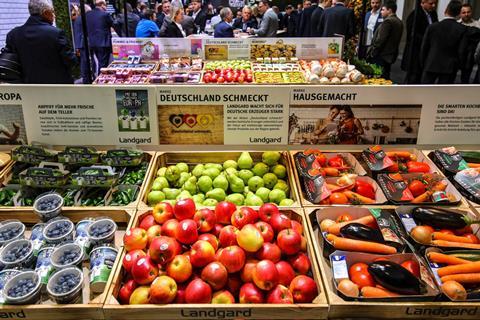 Concerns have been raised by one of Europe's largest fresh fruit and vegetable suppliers over a forecast lack of seasonal workers during the months ahead, leaving serious doubts over the viability of key crops like berries and stonefruit.
Labinot Elshani, who was recently appointed as head of German cooperative Landgard's fruit and vegetable division following the departure of Armin Rehberg, said that while the group welcomed the federal government's decision to allow a limited number of carefully screened foreign workers to return in the coming weeks, that number was unlikely to be sufficient.
'This is an important decision in the interests of [our] member companies, the entire green sector in Germany and ensuring the security of supply with fruit, vegetables, flowers and plants," he said.
"However, 40,000 seasonal workers in April and May will probably not be enough to completely prevent impending crop failures throughout the 2020 growing season."
Local labour supply for Germany's highly time-senstive strawberry crop, which is already underway, was not enough to make up the shortfall, he added. 'For our member companies, which demonstrably go to great lengths to ensure the supply of goods, we think it is important and necessary for their products to be appreciated."
Landgard remains confident, however, and continues to do everything possible to minimise the effects of the coronavirus crisis and therefore ensure continued supply, it said in a statement.
'We are experiencing just how important community and solidarity are all over Germany – on a large and small scale and also within the Landgard producer cooperative. We sincerely thank everyone involved. At Landgard, we summed that up in a nutshell using the hashtag #gemeinsamstark (#strongtogether)."