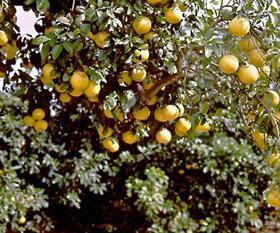 In the first forecast of the new year, the National Agricultural Statistics Service of the US Department of Agriculture (USDA) projected a 10 per cent increase for Florida grapefruit, as Florida orange production held steady.
In an announcement Friday, the USDA predicted orange production to remain at 74m boxes and Florida grapefruit production to climb to 5.4m boxes for the 2019/20 season.
The numbers are a 3 percent increase for oranges and a 20 per cent increase for grapefruit over 2018/19.
"The increase in Florida grapefruit production, along with a steady number for Florida oranges, reflects an industry committed to growth," said Shannon Shepp, executive director of the Florida Department of Citrus. "Despite numerous obstacles, growers continue to work diligently to ensure Florida Citrus is available for all to enjoy."