The early season Kenyan avocado crop disappoints with small fruit because of drought conditions
Kenyan avocado exporters have said they will target the mid-year period on international markets because recent good rains will boost production and fruit specification.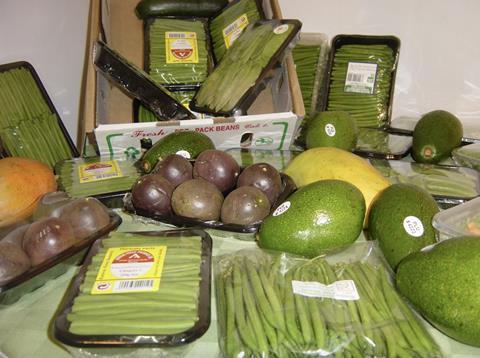 Sources also indicated that they were coming to terms with protocols for shipments into China and said that by next year they would be able to fully take advantage of opportunities there.
Director of Kenya Fresh, Priscilla King'angi, said it was not possible to accurately forecast total export volumes.
"We did not have such a good start because of the drought, but we have much better prospects for market supply during June, July, and August," she said. "Our growers had good rains recently and this will boost the export crop."
King'angi explained that there were now several shippers getting ready to ship to China this season.
The initial access protocol for Kenyan avocados to China only provided for shipments of frozen avocados and the industry did not have facilities to process the fruit at the time.
The Kenya Plant Health Inspectorate Service (KEPHIS) announced changes to the import protocol for Kenyan avocados into China last year. The Kenyans still however faced tough compliance regulations before they could start loading containers.
"We are now getting used to this protocol and will see increased shipments in future," she outlined. "However, for now, Europe remains our main marketing region."
In China, Kenya is ahead of their Southern African competitors, South Africa. South Africa recently announced that access to China was imminent and should this occur soon, the profile of African avocados in the Far East would increase significantly.
Both countries are however still working on access to India. Both have said they are still in negotiations, but are keen to join Tanzania which already has access to India and supplies avocados to the Westfalia partnership in the country.
Meanwhile Kenya Fresh has said it was pleased with progress in its vegetable supply programme to South African retailer Woolworths.
"We have a vegetable supply programme with them via an airfreight programme and this has developed into a significant partnership for us," King'angi added.