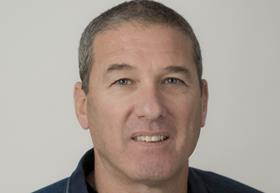 Grapa Varieties, the company specialising in table grape breeding and commercialisation, has revealed that Shiko Domovitz is taking over as its new chief executive officer.
He succeeds Rafi Karniel, who has led the company as CEO for the last 15 years and will now transition to chairman of the board.
According to Grapa, the appointment 'will leverage Rafi's strategic vision and skillsets towards benefiting the governance of the company'.
Domovitz is the former CEO of Tali Grapes, the largest table grape growing and marketing cooperative in Israel, and has 'decades of experience' in the fresh produce industry.
"I was drawn to join Grapa because of the vision and values the company holds,' Domovitz explained. 'I believe that my experience can contribute to the immediate fulfilment of Grapa's great potential."
New varieties
Grapa also announced that it will present five new varieties during its California field days in July and August.
The company noted that these varieties had completed their commercial evaluation, and held characteristics and traits that the table grape sector was 'eagerly awaiting'.
In addition, Grapa said it was implementing structural shifts and changes by establishing local offices in regions including Egypt and Morocco, and soon Australia, to ensure that every licensee has the hands-on attention and regional know-how necessary to maximise commercial potential.
'Moreover, Grapa is venturing into new and otherwise untouched territories that will uncover opportunities in new markets,' it stated.
Changing climate
Production stability has become a top priority for growers, Grapa continued, given the increasingly volatile climatic conditions experienced globally, making it important to hold a portfolio of varieties that are adaptable and resilient to severe conditions.
'We have particularly focused on developing varieties that can withstand extreme weather conditions, ranging from tolerance to extreme heat to cold and rain,' confirmed Shachar Karniel. 'Furthermore, in most tropical regions, this advantage allows for two annual harvest cycles, significantly increasing growers' returns."
The Arra breeding programme, co-founded by Giumarra and the Karniel families, is described as 'a natural collaboration in terms of aligned values', with both organisations founded as family businesses.
"From the few companies that lead in the table grape breeding industry today, Giumarra and Grapa are the only privately owned family businesses, not driven by return of investment, but remain loyal to our family values and personal approach,' added Rafi Karniel.
Grapa will be exhibiting at this year's Fruit Logistica in Berlin. More details on the company can be found here.