Sales increase and earnings remain fairly flat in first-half of the year despite "unprecedented economic turmoil"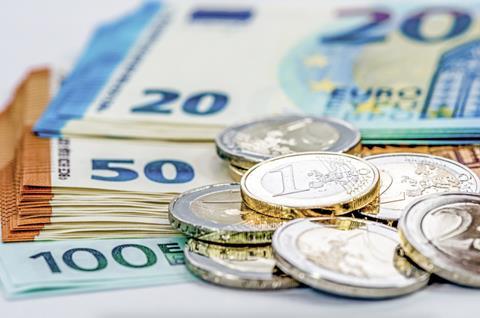 Greenyard has reported on higher year-on-year sales during the first-half (H1) of 2022, despite facing a challenging economic environment.
The company said that it was ahead of the trend for both volumes and prices despite a "temporarily declining European fresh produce market".
"The market in fruit and vegetables (post-Covid-19) is severely impacted by unprecedented macro-economic and geopolitical turmoil," Greenyard stated.
Sales for the second half of the year came in 7.3 per cent higher on a like-for-like basis at €2.27bn, with growth in both the fresh (up 5.9 per cent) and long fresh (up 14.5 per cent) segments.
Adjusted EBITDA was in line with the previous year at €80.4m versus €82.6m in 2021.
Greenyard said earnings had overcome lower market volumes, high inflation, higher energy, transport, and labour costs, which had "weighed heavily on the entire sector's profitability".
Positive net result from continuing operations stood at €7.1m, down from €8,5m last year.
"The current economic circumstances have led the average per capita consumption to remain well below the WHO minimum recommendations of 400gr/capita/day," outlined Co-CEO Hein Deprez. "Today, we truly have an exceptional momentum to unleash the full power of fruit and vegetables.
"Favourable policy drivers and strategies are being rolled out, highlighting the essential role of the most healthy and sustainable food category," he continued. "And at the same time, we see that fruit and vegetables have a minimal impact on purchasing power.
"In the consumers' food baskets, the inflationary impact on these products has been lagging," Deprez said. "Even more than before, now is the time to increase consumption of fruit and vegetables, to the benefit of people and planet."
Co-CEO Marc Zwaaneveld noted that these were unprecedented times, with macro-economic and geopolitical turmoil affecting economies, supply chains and businesses across the globe.
"Despite the pressure on businesses, Greenyard has shown the ability to leverage its strong, central position in the food value chain" said Zwaaneveld. "In the current circumstances, we notice an increased appetite in our unique and integrated ways of working.
"With a strengthened relative market position and unaffected profitability, Greenyard is set to reap the benefits both of increasing consumption and its unique approach to the market, as soon as the economic and geopolitical climate comes to a new normal."
Click here for Greenyard's full first-half results