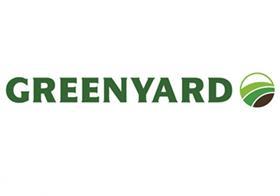 European produce giant Greenyard has announced that it has taken multiple steps following an outbreak of listeria monocytogenes at its frozen facility in Baja, Hungary.
An investigation into the outbreak is ongoing, although frozen products produced in the facility between 13 August 2016 and 20 June 2018 are already being recalled and destroyed, according to Greenyard.
The recall was initiated after last month's decision by the Hungarian Food Safety Agency in the framework of an investigation by the European Food Safety Authority (EFSA).
According to a statement from Greenyard, the company has closed the plant in Hungary, while a review is conducted and the source of the contamination discovered.
"In cooperation with our customers, we are sourcing alternative supplies to ensure that they experience the least possible inconvenience caused," the statement read. "We are in ongoing and constructive conversations with all our stakeholders, including our customers, our bankers, our suppliers and our growers to inform them appropriately."
After insurance, Greenyard has estimated the financial impact of the recall at approximately €30m, including estimated costs of the product, transport, handling, storage, destruction, subcontracting, lower cost absorption of the factory and loss of margin.
In addition, shares at the company have dived 38 per cent following local media reports last week suggesting a link between nine deaths and frozen vegetable products produced at Greenyard's Hungarian plant.
The EFSA revealed that nine people had died since 2015, while 38 others were still ill, with Austria, the UK, Denmark and Finland among the affected countries.
"We have taken all necessary measures to preserve food safety and we are committed to inform the market as the matter evolves and more information becomes available," the company stated.