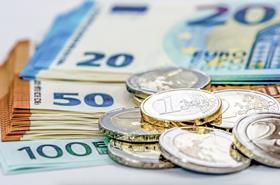 Greenyard has announced that it grew its sales from continued operations by 1.2 per cent through the first nine months of the year.
The company generated €3.2bn of sales over the first three quarters of the financial year 2021/22, with virtually unchanged like-for-like third quarter sales of €1.055bn.
Additionally, Greenyard noted that it had chosen to discontinue the commercialisation of certain seasonal categories in the Fresh segment.
'The company is determined to continuously improve transparency in the supply chain to meet its strict sustainability and social responsibility criteria, which was not possible for these categories,' the group explained.
'The results delivered over the first three quarters confirm its path of sustainable and profitable growth, in line with Greenyard's expectations and long-term ambition to reach €5bn of sales by March 2025.'
For the period in question, Greenyard said it delivered stability in sales in its Fresh segment (growth of 0.9 per cent) versus the same period last year.
Third quarter sales in Fresh were virtually unchanged, down 0.2 per cent, with Covid-19 driving an upward sales push that Greenyard said was continuing thanks to the ongoing consumer trend towards healthier and more sustainable diets.
In the Long Fresh sector, Greenyard recorded an increase in sales versus last year of 2.7 per cent, with sales standing at €540.6m.