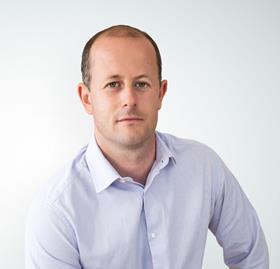 UK-headquartered multinational vegetable grower G's Group has today (19 April) announced a change in leadership, with Guy Shropshire set to take over from his father, John Shropshire, as CEO from 1 May.
The move marks the latest step in the UK family firm's transition of responsibility from John to his son Guy, and will not be accompanied by a "big bang or sudden change in strategy", the firm said.
From 1 May, John Shropshire will take up the role of executive chairman and remain well placed to offer guidance to Guy and all members of the G's Group board, the company said in a statement.
With vegetable and salad farms in the UK, Europe, Africa and North America, G's has become a globally recognised brand since it was first established in 1952 by John's father.
Guy's experience and achievements over the last 12 years in developing and leading G's North American and European businesses, qualify him to take the position of G's Group CEO, the firm said.
"I am delighted and privileged to take up the appointment of G's Group CEO, as part of the transition to the next family generation," Guy said in a statement.
"The change in leadership will not be accompanied by a 'big bang' or sudden change in strategy. Instead, I wish to champion continuous improvement and a constant positive evolution, not revolution.
"We have a good business and we remain market led, with a clear product-focused strategy. Additionally, our philosophy, promise and values has stood us in good stead and spanned multi generations. Our values: trust, expertise, quality, efficiency, and can-do absolutely underpin the great business that we have today, in addition to our commitment to ESG which broadens our overall objectives to incorporate a Triple-Bottom-Line strategy – People, Profit, Planet – central to the family,' Guy continued.
"I believe we have an ever-stronger value proposition, well aligned to both the current and future market trends of our customers and consumers. Through a long-term commitment to our key strategic markets and range of core products, as well as by pushing the boundaries in new business development we will continue to drive the business forward."
The story of Britain's biggest vegetable grower goes back 70 years when John Shropshire's father moved to Cambridgeshire and bought 300 acres of land at Fordey to grow potatoes.
For the G's Group story, see FPJ Families p16-17 - out now.