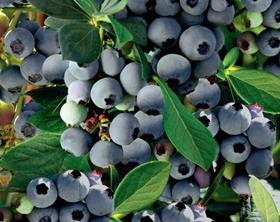 Guatemala is the latest Latin American country to be studying the potential of blueberry exports.
Trade promotion agency Agexport says growing international demand for the fruit makes it an attractive option for growers and could help the country diversify its agricultural offer.
Agexport director Estuardo Castro said growers should seize the opportunity to capitalise on rapidly increasing consumption in the US, Europe and Asia.
The agency took part in the International Blueberry Management Programme, an event held in Bogotá, Colombia last week bringing together experts from Chile, Peru and the US to share knowledge on the production, export and marketing of this crop.
According to Agexport, work on establishing a phytosanitary protocol with the US is already underway and is due to be finalised by the end of the year.
Castro said Guatemala should follow the example of Colombia, which started its own blueberry programme in 2011 and now has more than 100 ha under production, testing several new varieties with the aim of entering the international market, particularly the US.
"After participation in a number of field tours, we have observed that the soil and climate conditions in the main producing regions in Colombia and Mexico are very similar to those in the western plains of Guatemala," Castro noted.