On-demand webinar features key insights and discussion shared at the World Avocado Congress
The Hass Avocado Board (HAB) has created a webinar based on key takeaways from its recent participation at last month's World Avocado Congress in New Zealand.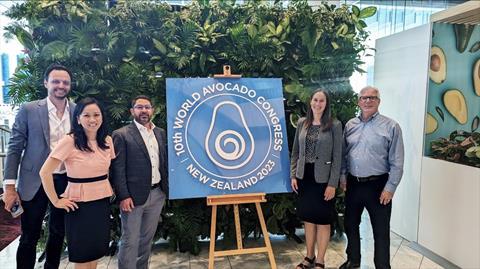 During its presentation to an international audience of over 1,160 delegates from 33 countries, the HAB set out the strategic priorities of the US avocado industry.
From 18 May, industry members can access Global Trends Fresh from World Avocado Congress: Discover the Top Areas of Focus, on-demand for key takeaways and resulting opportunities for the U.S. avocado industry at www.HassAvocadoBoard.com/webinars.
"US Hass avocado producers and marketers can take pride in knowing the HAB and our results over the past decade are a model for accelerating demand growth around the world," HAB executive director Emiliano Escobedo commented.
"Delegates from around the world expressed enthusiasm for our approach to market development, especially our focus on the avocado's nutrition story, because our work is unique, advanced, and proven to be effective.
"The webinar looks at how we shared HAB's programs with the global community, why our investments stand out, and the take-home insights relevant to the entire industry."
Across four days, WAC delegates explored opportunities for greater global collaboration and heard from over 130 presenters on a variety of topics impacting supply and demand.
In keeping with HAB's mission to exchange knowledge that can strengthen the collective power of the avocado industry, HAB members gave a series of presentations covering areas such as sustainability, health and nutrition and how to grow avocado demand.
HAB's 2023 webinar series runs throughout the year to support members in making better business decisions and driving category growth more effectively.