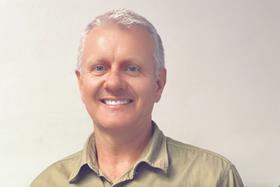 Global avocado company Halls has announced the appointment of Roger Armitage as its new managing director for South Africa, having joined the company on 1 July 2020.
"I am pleased to welcome Roger Armitage to the Halls Fresh Produce team,' said Tracey Davies, chief executive of Halls. 'I am looking forward to the contribution that Roger will bring to the farming, packhouse and commercial operations in South Africa with his wealth of experience as an economist and a leader in the agricultural industry.
'Roger's values of humility, generosity of spirit and commitment to continual learning has already been witnessed and appreciated by the Halls team," Davies added.
Roger is an agricultural economist with broad commercial experience gained from various production and development finance roles in the agricultural sector.
"I am inspired by Halls values and ethos with its 130-year heritage, and excited by the possibilities in joining a team with profound competence to deliver global fresh produce solutions," Armitage noted.