UK ag-tech firm will develop bespoke software offering for Israeli avocado specialist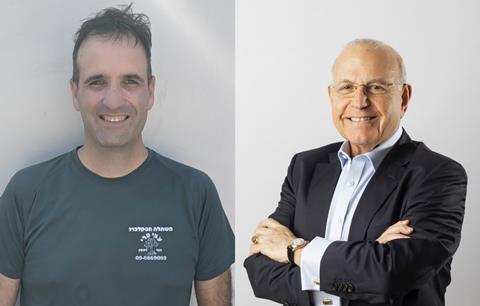 Israel's Haskelberg Nurseries has entered into a joint venture agreement with UK-based ag-tech company Yellow Brick AgTech (YB AgTech) to create bespoke data collecting software for its avocado rootstocks brand, Canacado.
The project marks the first phase of a long-term partnership between YB AgTech and Haskelberg Nurseries through the creation of new 50/50 joint venture company Haskelberg Advanced Technologies.
The new software will follow and manage information from orchards around the world. The data collection will enable Haskelberg Nurseries, and its subsidiary brand Canacado, to make accurate rootstock recommendations to growers based on where they are in the world, allowing them to buy the right plant to maximise the performance of their orchard.
Udi Haskelberg, CEO of Haskelberg Nurseries commented: "We are thrilled to announce our partnership with YB AgTech on the creation of Haskelberg Advanced Technologies. This is the beginning of an exciting strategic venture which will produce amazing results for Haskelberg Nurseries and Canacado".
Johnathan Kol-Bar, chairman of Yellow Brick Capital said: "Haskelberg Advanced Technologies is an exciting new collaboration for both YB AgTech and Haskelberg Nurseries.
"The creation of this new software will make Canacado's data collection dynamic, while supported by an algorithm. This will allow the utilisation of machine learning to improve the product and service offering of Canacado".
Canacado is a rootstock selection aimed at revolutionising the future generation of avocado growing. It combines a wide range of advanced rootstocks of both clonal and seedling propagation.
Each of the stocks is the fruition of decades international experimentation in nurseries and orchards alongside years of research, development and mapping the present global variety.
The brand is part of Haskelberg Nurseries, founded in 1974, and currently providing most of the avocado and fruit tree seedlings for Israeli agriculture, while also exporting growing materials and professional knowhow to nurseries and agricultural farms in Europe, Africa, North America and Asia.
YB AgTech has been operating for almost ten years creating and investing in some of the world's most innovative agricultural technologies. These include cloud-based software i-Plant Nutrition, irrigation hardware I-Feeder Technologies and plant sensor Plant Metrics.
The company sits under Yellow Brick Capital, an international private equity company investing in the ag-tech and residential property markets.