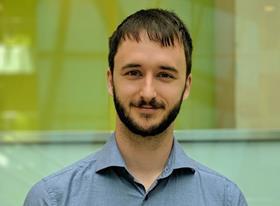 Postharvest solutions provider Hazel Technologies says a commercial study with Oregon State University show its Hazel Pear packing inserts can bring about significant improvements in shelf-life of D'Anjou pears in storage.
The trial, conducted with the university's Mid-Columbia Agricultural Research and Extension Centre, tracked five key quality metrics: firmness, titratable acidity, soluble solids content, ethylene production, and index of absorbance difference, an industry standard method to measure colour retention.
Following 31 days of treatment, pears protected with Hazel Pear packaging had approximately three times higher firmness, three times lower ethylene production, and about 2.5 times more colour retention, compared to unprotected control at standard pear storage conditions.
"In this trial, we found that D'Anjou pears with Hazel Pear packaging had significantly higher firmness than control pears following 31 days… lower colour loss and lower ethylene production following 31 days," said Yu Dong, a horticulture post-doctoral research associate at Oregon State University.
'This trial with Oregon State has allowed us to further learn and develop our technology for pears. We are eager to continue securing academic validations of our technologies," noted Adam Preslar, CTO and co-founder of Hazel Technologies.
Focusing on continuing academic and technical development has been an important strategic approach for Hazel Technologies. The company announced successful collaborations with Universities such as Cornell and UC-Davis in 2018, studying crops such as cherries, pears, and apricots.
In a related move to further develop trial research, the company has announced the appointment of Natalia Param Agurto as postharvest laboratory manager.
Agurto formerly held positions as an agronomist and postharvest scientist at the Chilean Kiwifruit Committee, Pontificia Universidad Católica de Chile, and FruitQualitas.