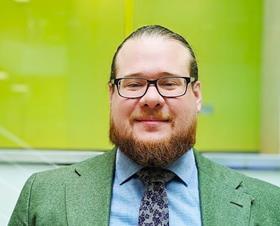 Hazel Technologies has secured funding from the US Department of Agriculture to develop its new system to extend the shelf life of berries and other fruits.
The company announced that it had been awarded an additional US$100,000 grant as part of the USDA Small Business Innovation Research (SBIR) programme to fund further development of its Hazel Endure technology.
The anti-microbial technology has been proven to extend the shelf life of both conventional and organic produce, most notably berries.
Using only natural, plant-derived compounds, Hazel Endure is a packaging insert that releases a proprietary blend of antimicrobial vapour at a slow measured rate, which results in an average 40 per cent lower rate of fungi like botrytis and anthracnose in the supply chain, the company claimed.
The system is currently available on a limited scale to growers, packers, and retailers in select markets including the US.
'Having USDA funding for Hazel Endure, our next major product line, provides unique third party validation," said Aidan Mouat, CEO at Hazel Technologies.
"This new grant will help us scale production and continue to develop Hazel Endure as the top post-harvest quality solution for the berry supply chain, which loses over US$600m per year due to spoilage in the US alone."
The USDA only grants SBIR aid to 12 per cent of companies that apply annually. Earning the grant is a highly competitive process, which includes passing both a technical review from the USDA and securing endorsements from the produce industry following trials of the technology.
This is the third SBIR grant awarded to Hazel Technologies in the past three years, totalling nearly US$1m in funding.