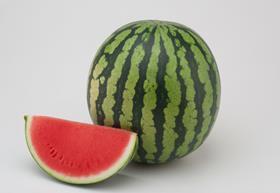 Seed company Hazera has said it is launching three new seedless watermelon varieties in Murcia, Spain, targeted at Southern European growers.
The varieties, Margay, 50037 and 50041, are part of the group's efforts to offer 'year round, high quality, high tasting watermelons', it said.
Margay is described as a uniform, crunchy, great-tasting midi watermelon that has enjoyed 'great feedback' from Spanish retailers. It targets two categories simultaneously – fresh cut and fresh.

In the mini seedless category, two new varieties were highlighted for Spanish production, 50037 and 50041.

50037 is a mini of 1.3kg-2.1kg featuring 'excellent crunch and taste which was very well appreciated by retailers'.
Hazera noted that 50041 was a 'nice, red round watermelon with excellent shelf-life capacity', that has shown good results both indoor in Almeria as well as in the open fields of Murcia.
'Watermelon was long perceived as inconvenient,' Hazera outlined. 'Especially with decreasing households, watermelons were found [to be] too big, giving too much waste and too heavy to carry. Also the lack of good taste and quality was a reason for people to buy other fruits.
'With the introduction of the high quality, high tasting seedless mini and midi watermelons, consumption is increasing rapidly, in some countries over 10 per cent in the last five years.'