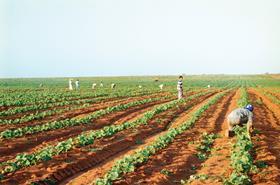 Honduran melons moved a step closer to securing access to the Japanese market this week after eight years of negotiations.
Arnaldo Castillo of the ministry for economic development told La Prensa that the first shipments could get underway at the end of April. Although the Japanese authorities have not given official certification they have signalled their intention to do so once a period of public consultation comes to an end on 25 April after having fully assessed the phytosanitary regulations and quality control criteria Honduras has put in place to oversee exports.
"Once the consultation period is over and the import protocol is published in the official register, shipments can get underway," officials at the Honduran agriculture ministry said.
The ministry estimates that Honduras could ship 300-400 containers of melons to Japan each year worth approximately US$100m. Japan imports around US$1bn of melons, watermelons and papayas annually.
"Fruit prices in Japan can be double those paid by other market, with melons fetching between US$4 and US$8 depending on the variety and quality, so it is worth persevering," said former agriculture minister German Pérez Destephen.
Officials say that the opening of the Japanese market will enable exporters to secure access to other Asian markets including Taiwan, South Korea and China.
Honduran melons are currently exported to nine countries around the world the biggest markets being the US, the Netherlands and the UK, according to the Central Bank of Honduras.