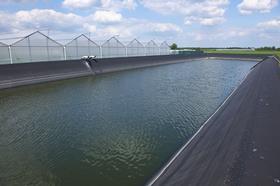 Antwerp-based cooperative Hoogstraten has outlined its sustainability efforts as it looks to minimise negative effects on the local community, highlighting that the environment in general remains one of its leading priorities.
The group said it continued to employ according sustainable production methods, and encouraged sustainable entrepreneurship amongst its growers.
Examples of methods adopted by growers include bee pollination and using environmentally friendly biologicals to control harmful insects.
The cooperative said it supported all of its members with targeted advice about the use of natural resources, as well as carbon dioixide reduction and many other topics.
Energy efficiency is important at Hoogstraten's new office building, it noted. There, heating and lighting are automated, while rainwater is collected on site– somethingits growers also do.
The water is then recycled and growers utilise this supply for irrigation in their greenhouses. Meanwhile, solar panels on the roof of the cooperative produce green energy, which is mainly used for cooling its strawberries.
According to Hoogstraten, research is a big part of its more sustainable production. At its Proefcentrum Hoogstraten research centre, one current project is looking specifically at the collection, decontamination and reuse of rainwater from the tray fields that are used during production of strawberry plants.
"We rely on nature to help us produce our delicious strawberries, so taking care of nature and our environment is a given," said Synnøve Johansson, the cooperative's business development manager. "Without bees and pollination there would be no strawberries.
"Water management is another crucial aspect of sustainability, and a priority from a production point of view as strawberry plants require high quality water to produce our Hoogstraten strawberries," she added.