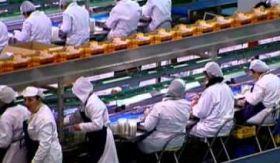 Hortifrut has announced plans to raise US$160m through a share issue to strengthen its berry supply for the growing markets of Asia, Europe and North America.
The company's board of directors has called an extraordinary shareholder meeting for 30 April to vote for the capital increase. The controlling group informed the company of its intention to subscribe and pay the pro rata of the corresponding shares.
"The resources will be used to finance growth (organically or through acquisitions or agreements with strategic partners) in the countries that supply the markets of North America, Europe and Asia, during all the weeks of the year," Hortifrut said in a statement.
In particular, the berry giant is seeking to take advantage of the higher value opportunities that occur in the Northern Hemisphere spring, balancing its participation in the global market in all seasons of the year and in both hemispheres.
This growth is projected through investments in countries physically close to the respective destination markets, which include China, Morocco and northern Mexico, where the company already has operations.
The proposed capitalisation is in line with Hortifrut's strategy to continuously supply its more than 500 customers worldwide, and to continue to grow with berries production closer to the main consumer markets.
"This will allow the delivery of berries throughout the year with the best quality, consolidating our leadership in the permanent and global supply of berries from the most diverse origins," the company said.
The funds will also allow Hortifrut to increase plantings of exclusive varieties of blueberries, raspberries and blackberries, most of which have been developed by the company itself through its varietal innovation programme.
While the investments materialise, the company said it planned to make the best use of its existing financial resources, including the use of a smaller portion for the temporary payment of revolving lines of credit used to finance part of the investment made to acquire Peru's Grupo Rocío.
In this way, Hortifrut said it expected to continue strengthening and consolidating its position as world leader in the category of berries, being today the world's largest producer and marketer of conventional and organic blueberries.