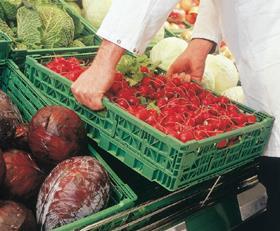 Pallet services company IFCO has announced that group revenues and operational profitability both climbed in the second quarter of the year, up 12 per cent to US$230.7m and 38.2 per cent to US$53.2m respectively.
In the group's RPC Management Services sector, the group delivered currency-adjusted revenue gains of 20.8 per cent and earnings before interest, taxation, depreciation and amortisation (EBITDA) of 32.1 per cent for the second quarter.
Revenues in the Pallet Management Services sector grew slightly on the previous year, up 0.6 per cent, with EBITDA up 37.5 per cent.
In its outlook report, the group said: 'Economic conditions may remain uncertain in our key markets. The economy in the United States remained weak and is expected only to recover slowly in light of the recent development. Our European business continued to perform strongly despite mixed economic conditions. However, certain Southern European countries are still suffering from their governmental debt crisis.
'Our focus will remain on new and innovative products and markets where we can achieve profitable growth, as well as continuing to deliver on our ongoing responsibility to our global environment.'