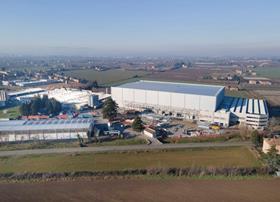 Ilip has released its 2020-2022 Corporate Sustainability Plan and CSR policies, as the packaging company looks to reduce its environmental impact throughout the value chain.
The group has set targets for improvement across the chain, from raw materials through to production plants and logistics, and including the health and safety of workers and consumers.
'It is an extensive approach to sustainability, which starts out from the company Code of Ethics and is inspired by the United National Sustainable Development Goals, ultimately aiming to sensitise the whole of the production ecosystem towards making aware choices, including suppliers, customers and, as far as possible, also end consumers,' Ilip stated.
As part of these commitments, 2021 will see the start of a new automatic warehouse equipped with an oxygen-reducing system and 60,000 pallet places.
Its position alongside the production plant will eliminate the need for transfers to external warehouses, which in 2019 alone clocked up more than 280,000km, thereby helping avoid approximately 300,000kg in CO2 emissions.
The reduction in Ilip's environmental impact includes reducing the raw materials used to produce food packaging. Since 2010, Ilip has been striving to lighten its products whilst maintaining their practicality, safety and hygiene, avoiding the use of more than 4,000 tonnes of raw materials.

A member of Save Food, the FAO initiative to combat food wastage, since 2012, Ilip is also in the process of carrying out research and development to design packaging that can increase the shelf-life of packaged products, thereby reducing waste.

The company has for some years been striving to make the transition to a circular economy in its use of PET to produce its food packaging.
The company now recycles approximately 30,000 tonnes post-consumption PET per year in a closed system, avoiding the emission of 75m kg CO2 equivalent and guaranteeing the origin and traceability of the second raw materials processed.
"We are one of the few European groups able to assure total control and closed cycle in PET recycling in all production phases required to produce new food packaging from rPET – from the selection of post-consumption material, to washing, grinding, extrusion and heat-forming,' said Roberto Zanichelli, Ilip's business development and marketing director. 'Our vision of the future takes concrete form in assuring, in food packaging, a complete transition away from the current linear economy and towards the circular economy."