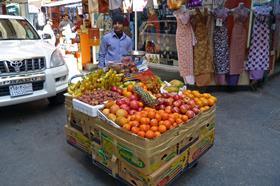 Small and Medium Enterprises (SMEs) in Indonesia's agriculture and food trade are looking to expand export markets into the Middle East.
At the recently held Bahrain International Garden Show – held in the small island country of Bahrain, in the Persian Gulf – 10 Indonesian SMEs showcased their goods in a bid to attract trade interest from Middle Eastern delegates.
'Through this exhibition, we are trying to promote Indonesia through our premium-quality products as diverse, unique and exotic non-oil export commodities,' said Smexindo president Rika Aryuna.
The Jakarta Post reported that Smexindo facilitated the companies' trip to the Bahrain exhibition. The intention was to help educate exporters from Indonesia on the Middle Eastern market.
'We will maximize this opportunity to reach a broader market access in the Middle East and expose local products and brands, in addition to expanding our export potential and meeting new buyers and distributors in the Arabian Gulf,' added Aryuna.
Exposing Indonesian SMEs to the new and unfamiliar market provided a benchmark for quality, production and technology standards when competing in an international market.