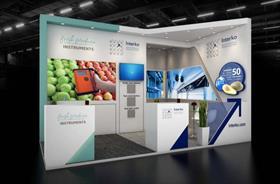 Ripening room designer-manufacturer Interko has said that it is keen to target the potential to expand its business in Latin America, after identifying a gap in the market.
Ahead of this year's Fruit Logistica in Berlin, the Netherlands-based group said that the emergence of new businesses and growing commercial production means the region is full of opportunities.
"As Latin America responds to global consumer demand for high quality fruit from both the export and the domestic markets, new fruit businesses are emerging, commercial fruit production is increasing, and some countries are diversifying their fruit supply,' said managing director Chris Maat. 'Importantly, Latin American operators are looking to add value to their offer.
"This is where Interko is well positioned to offer support,' he continued. 'Our turn-key Optimo ripening room, specifically, would suit Latin American operators, including those looking to establish at-source ripening. As such, we wish to raise our profile among Latin American suppliers, and to build personal relationships with the right connections."
Berlin
Interko will unveil a new exhibition stand at Fruit Logistica to illustrate better the scope of its technology.
The modernised stand will showcase the broad capabilities of Interko's range of ripening rooms – from at-source to end-market fruit ripening, plus citrus de-greening.
"The world is moving beyond just ripening bananas,' Maat noted. 'We want to share the many capabilities of our ripening rooms – they can ripen avocados or pears on arrival for ready-to-eat fruit; or ripen apricots at the source to improve fruit quality; and ripen fruits for processing into frozen smoothie mixes before export. Our Ultimo and Optimo rooms can even be adapted for de-greening lemons or oranges at the source to reduce rejections on arrival.'