The country's pear producers continue to recover from the combined effects of three disastrous campaigns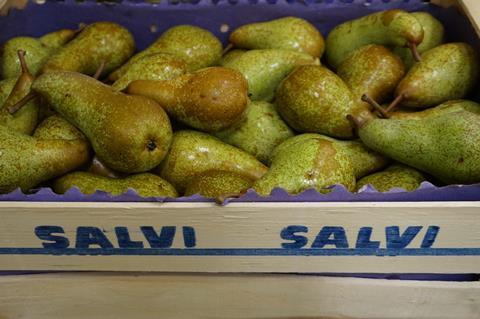 Italy's pear production is expected to recover from last year's disastrous, frost-stricken campaign, according to a new forecast issued by industry organisation OI Pera.
However, the business remains far off its full potential, following three extremely challenging years that also saw it contend with an infestation of brown marmorated stink bugs in 2019 and an outbreak of brown spot disease in 2020.
This season's estimate puts national supply at around 470,000 tonnes, more than double last year's figure. But due to unforeseen problems with newer plants as well as unseasonable low temperatures closer to harvest time, that volume is still 20 per cent less than Italy produced in 2020 and 35 per cent less than in 2018.
In the country's largest pear production region Emilia Romagna, for example, growers expect a 9 per cent fall in output compared with last year, with greater-than-average decreases for Abate Feel, Conference and Kaiser varieties.
"After a certain optimism due to the good fruit set - albeit with some differences between varieties and production areas - and to an average size that seemed good until a few weeks ago, in the last two weeks we have witnessed a block in fruit development, which led to lower production estimates," explains Gianni Amidei, president of OI Pera.
"We underline that the estimate indicated refers to the total production, but at the end of the harvest we believe that precisely this smaller size can lead to a reduction in the marketable production quota compared with more normal years."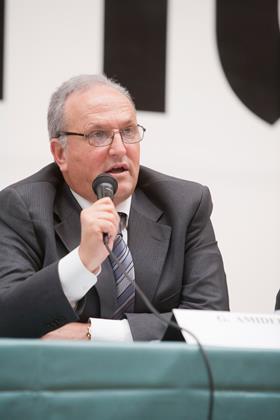 He added: "Unfortunately, the decrease in areas is a direct consequence of what has happened in recent years, always characterised by enormous production problems, which ended up putting producers in serious difficulty."
In terms of individual varieties, the organisation predicted 189,000 tonnes of Abate Fetel – four times the amount seen last year, but 22 per cent less than in 2020 and almost 40 per cent less than in 2018.
Production of Williams will be around 130,000 tonnes, approximately double compared with 2021 but 16 per cent down on 2020 and over 20 per cent down on 2018.
"Finally, it should be emphasised that the serious problem of drought that has been added this year is accompanied by major increases in prices of raw materials, which will have a great impact on the cost of production, not only with regard to pears, but on all products," Amidei observed.
"We also have the serious problem of finding manpower, which is hindering the good management of the fruit and vegetable harvests needed for good product quality. This is a serious situation that will somehow need to be remedied."
Ahead of the annual release of European apple and pear forecasts at Prognosfruit, pear production is expected to be largely the same as last year in the Netherlands, slightly lower in Belgium, and down in Spain and Portugal.