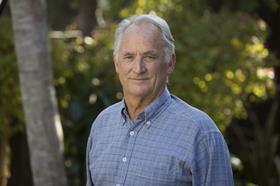 J Miles Reiter has reassumed the position of chief executive officer for international berry marketer Driscoll's, as part of planned leadership restructuring.
In a press announcement, Driscoll's said the restructuring would encourage 'future global brand expansion' at the group, which has been family owned and operated for more than 100 years.
As a fourth generation grower and the grandson of one of Driscoll's founders, Reiter will continue to serve as Driscoll's chairman, a role he has held for more than 30 years.
Kevin Murphy, who was named CEO in 2015 after serving as president and chief operating officer, is expected to step down by the end of the year.
"Over the past several decades, Driscoll's has maintained strong success and growth,' Reiter commented. 'Through the tireless pursuit of fulfilling our company mission, we now delight consumers with fresh berries that bear the Driscoll's brand name in more than 60 countries. Kevin has played a key role in leading this growth, and we're grateful for his leadership and many contributions."
He added: "Reshaping our leadership structure allows us to adapt to our ever-changing marketplace as well as streamline our close work with growers and customers to meet the high expectations that consumers globally have of our berries and brand."