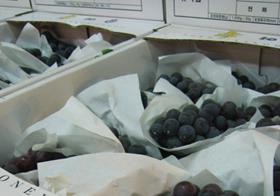 South Korea will export tomatoes and grapes to North America for the first time from next year, reports Korean publication The Chosunilbo.
US quarantine authorities gave Korean tomatoes the green light on October 12, and Canadian officials formally granted access to Korean tomatoes in August. But commercial exports will begin next year once growers have adjusted production methods to meet North American requirements, the article said.
South Korea already exports persimmons, pears, tangerines, cabbages and winter mushrooms to Canada.