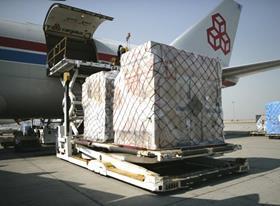 Kuehne and Nagel has announced that it has launched its Net Zero Carbon programme, as it looks to actively contributes to the reduction of CO2 in transport and logistics worldwide.
According to the logistics group, in addition to the continuous reduction of its own CO2 emissions, the company now offers its customers solutions for reducing the CO2 footprint of their supply chain.
With the use of big data and new digital platforms, the selection of transport routes and modes can be optimised from a CO2 perspective, the group noted.
Kuehne and Nagel said that it had also decided to proactively address the CO2 footprint of the transportation services performed by its suppliers, including airlines, shipping lines and haulage companies, targeting comprehensive CO2 neutralisation by 2030.
'As one of the leading logistics companies worldwide, we acknowledge the responsibility we have for the environment, for our ecosystem and essentially for the people,' said Dr Detlef Trefzger, CEO of Kuehne and Nagel International. 'Today's announcement is based on a package of measures to fight CO2 emissions and provide sustainable and innovative supply chain solutions – hand in hand with our suppliers and customers. We thus support the aim of the Paris agreement to limit global temperature rise to 1.5°C.'
The group's Net Zero Carbon programme leverages three fields of action: detection, reduction and compensation of CO2.
The company has started its own nature projects in Myanmar and New Zealand and has invested in various nature-based CO2 compensation projects, where carbon is being taken from the atmosphere.
Over the past years, Kuehne and Nagel has considerably reduced its own CO2 footprint, the group said, and will continue to pursue its efforts.