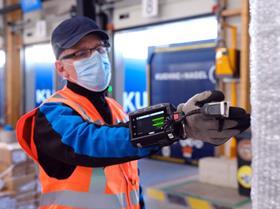 Kuehne+Nagel recorded strong growth in 2021, seeing an increase in all of its key figures compared to the previous year.
Net turnover climbed 61 per cent to CHF32.8bn (€32.1bn), EBIT rose 175 per cent to CHF2.9bn (€2.84bn) and earnings for the year surged by 173 per cent to CHF 2.2bn (€2.1bn).
The conversion rate, which reflects EBIT as a percentage of the Group's gross profit, reached 30 per cent, far surpassing the target of 16 per cent by 2022. The group said all business units contributed to this success.
Detlef Trefzger, CEO of Kuehne + Nagel International, said: "Once again, we focused on customers, systems and employees, we accelerated strategic initiatives and we far surpassed our ambitious financial targets. Thus far in the current year, the business outlook has been favourable.
"However, Russia's acts of war highlight the unpredictable nature of geopolitics – the effects of which on economic development cannot yet be assessed.'
Responding to the conflict in Ukraine, the company said it had suspended all operations for the time being.
In Russia, it said most carriers had stopped their services to and from the country.
Kuehne+Nagel has suspended all import shipments into the Russian Federation with immediate effect and pending further notice, except for pharma, healthcare and humanitarian supplies.
The company said it was closely monitoring the situation and evaluating the consequences for its employees and customers.