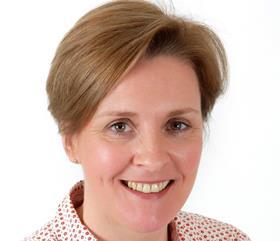 The importance of ethical behaviour to consumers should not be underestimated, and the speed with which bad news travels in the modern day should encourage all companies in the berry industry to ensure that they know their supply chain is free of negative practices such as modern slavery.
This was the view of Marion Durose, the founder of ethical organisation Safe Space, who spoke in a special workshop on labour at the Global Berry Congress 2017 on the issue of modern slavery.
'Ethically sourced products might not necessarily be a priority for marketers, but consumers certainly consider them to be important,' Durose told delegates. 'Questions are increasingly being asked of the major brands - people want to know how they are operating in the field of ethical trading.'
Durose highlighted the fact that modern slavery is still very much alive globally, with an estimated 45m people worldwide considered to be slaves.
'Why does this matter to the berry industry?' she asked. 'The berry brand is an extremely strong one, but with the modern speed of communication being what it is, bad news can spread very quickly. A negative story about the use of modern slaves somewhere in the supply chain could do damage that is incredibly difficult to repair. And if you do have have bad practices, they will inevitably get into the public domain.'
She noted that it was crucial for everyone in the industry to know their supply chain inside-out, from recruitment practices to worker living conditions and transport.
'Most importantly, these workers are people and their lives matter,' she added. 'Don't ignore it, help be part of the modern slavery solution.'