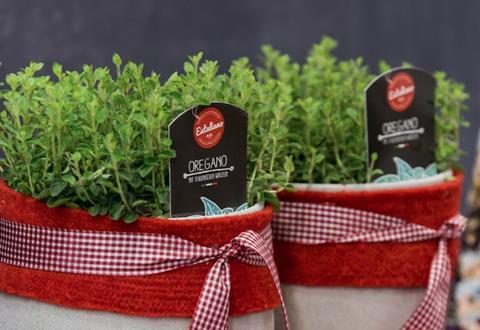 German fresh produce cooperative Landgard has strengthened its European production base with the acquisition of 20 Italian herb and plant suppliers in the north-west Italian region of Liguria.
The news was announced at a meeting with producers in Italy by Landgard's chief executive Armin Rehberg and discount trade manager Helmut Tenberken.
In a statement, Landgard confirmed that the move would enhance its ability to source products sustainably and would be accompanied by new investment in production facilities.
The sourcing of herbs from these additional members will be managed by existing service provider Ital Service, based in Albenga, which for many years has operated under the direction of Dieter Kicherer in exclusive partnership with Landgard.
"The new member companies in Italy offer Landgard excellent conditions both for the retail trade and for long-term cooperation with customers from the organised sector – discount, grocery operators and DIY stores," the German company said.
Northern Italy forms a key part of Landgard's supply base especially during the winter and spring months. The new producer members supply herbs mainly during the period February-May.