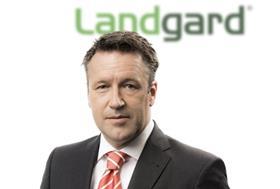 Leading German horticultural marketer Landgard has parted company with Armin Rehberg, its long-standing chief executive, it has emerged.
The group's supervisory board confirmed the departure in a statement, in which it said Rehberg had been dismissed as a member of the executive board following a 'unanimous decision'.
'The supervisory board thanks Armin Rehberg for his many years of service and wishes him all the best for his future,' it stated.
Dirk Bader and Labinot Elshani have been appointed as additional members of the cooperative's executive board, effective 23 March.
Together with Carsten Bönig, who is responsible for finance and core operations, they will take charge of the running of the business.
Elshani will have direct responsibility for the fruit and vegetable division, among others, while Bader and others will oversee the flowers and plants division.
'For Landgard's customers, suppliers and associated companies, the changes in the executive board have no impact on day-to-day operations and processes,' the group added.
'With this reorganisation, the Supervisory Board believes the producer cooperative is best prepared for the future.'