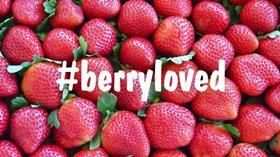 Clare Hamilton-Bate, GM of industry development for Australian certification standard Freshcare, has advised the international berry sector to learn from Australia's mistakes and prepare a rapid response to incidents in this social media age.
Australia's strawberry sector was plunged into crisis last September after a malicious tampering incident spiralled out of control via social media because there was no industry management plan to stop it in its tracks, she said at the Global Berry Congress in Rotterdam last month.
When a man swallowed part of a sewing needle inserted into a strawberry bought from one supermarket in Queensland, the news went viral within hours via social media, she explained.
Within days there were copycat incidents that led to nationwide panic and culminated in tens of thousands of tonnes of strawberries being dumped across Australia, ruining grower livelihoods and raising global concerns about all Australian produce.
"Social media spread the news of one deliberate malicious act like never before," Hamilton-Bate said. "The crisis escalated because the industry was not prepared. There was misinformation from different quarters. There were mixed messages. There was system failure. There was no effective crisis management plan."
Hamilton-Bate passed on the following advice to the global berry industry in the event of a similar crisis occurring in their sectors:
Control the message – don't 'feed the beast'.
Identify a good grower spokesperson and use them wisely.
Brief the rest of industry, government, other stakeholders and interested parties and get them to 'shut up' – let someone who has the information talk.
Once the frenzy subsides, focus on engaging the consumer and generate sympathy for the industry.
"Ensure strong effective and consistent communication. Plan in advance and keep control," Hamilton-Bate said.
Ultimately, it was social media – which had fuelled the crisis situation in early September in Australia – that helped to resolve it, she said, by encouraging consumers to get behind the strawberry industry.
"From somewhere the message, 'cut em up, don't cut em out' came out on social media. Consumers got behind it, demand for strawberries grew rapidly and the sector started on the road to recovery," Hamilton-Bate said.