Exports of Lebanese agri-food products have grown significantly since 2019, with grapes seeing a sixteenfold increase
Agricultural food exports from Lebanon grew by 51 per cent to US$949m between 2019 and 2021, according to the 'Agri-food Exports 2019-2021' report released by NGO Fair Trade Lebanon, largely driven by a surge in fruit exports, notably grapes.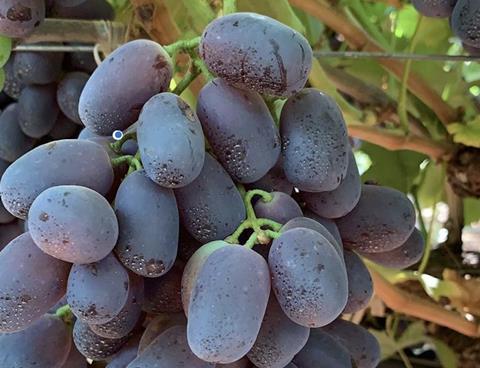 Exports of fruit and nuts soared by 5.6 times over the period to US$404m, Business News Lebanon reported, with grape exports surging sixteenfold from US$14.5m in 2019 to US$234m in 2021.
Other fruits considered to have big export potential include apples and cherries.
In 2021, just four countries, the UAE, Qatar, the US and Kuwait, accounted for half of Lebanese agri-food exports.
Exports to the UAE grew by 5.7 times during 2019-2021 to US$264m, representing 28 per cent of the total.
Saudi Arabia lost its place as the top destination following its ban on imports from Lebanon.