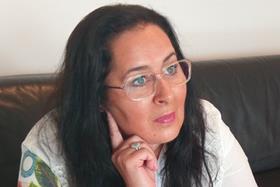 Logistics have been the main issue in Serbia following the introduction of measures to counter the spread of coronavirus, according to Julka Toskić, CEO of marketing agency AgroBrand and manager of the Serbia Does Apples association.
"Everything has slowed down because of this situation," she said. "We all have to be in our homes from 5pm, after which we are not allowed outside. Companies have to get special licences for their workers to be let out after 5pm, which has been essential for dealing with recent night-time frosts."
Furthermore, public transport has grinded to a halt, according to Toskić, compelling companies to organise their own transportation for their employees. "As in all fresh produce-growing countries, logistics are the main issue in such a situation," she said. "Worker shortages will also become more visible in the coming months."
Nevertheless, exports are continuing, she explained, while local retailers are full of fresh produce. Smaller producers, however, have been hurt by new government actions.
"The latest government measures to close the largest produce markets in Belgrade, Novi Sad and many other cities have caused a huge problem for small-scale producers," revealed Toskić. "They are now in a bad position and have to find another way to sell their fruit and vegetables."