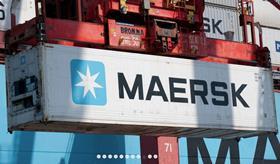 AP Møller-Mærsk has announced that its chief operating officer Søren Toft left the company this week, revealing that he had 'decided to pursue an opportunity outside of the company'.
The COO responsibilities Toft has left behind will, in the interim, be taken on by chief exectuive Søren Skou, effective immediately.
The executive board nows consist of Søren Skou, CEO and interim COO, Carolina Dybeck Happe, CFO, Vincent Clerc, CCO, and Morten Engelstoft, CEO of APM Terminals.
"I have worked with Søren for many years, and I appreciate Søren's many contributions to AP Moller-Maersk,' said Skou. 'He leaves an agile and strong operating organisation and we all wish Søren the very best in the future.'
Speaking to the Borsen daily, Toft said he had taken a new CEO job, but would not reveal the company.
Reports have suggested that Toft's silence on his new role is down to the fact Maersk reveals its results on Friday, and his position will be revealed next week.