Shipping company to integrate all of its brands under one unified Maersk banner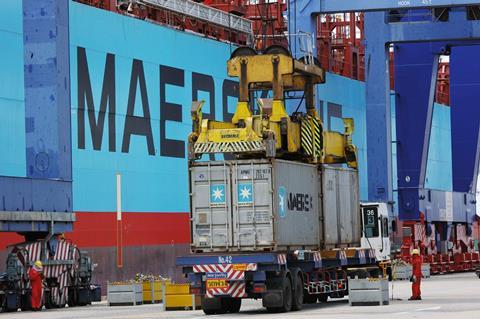 Maersk has announced its intention to move towards a singular, unified brand by integrating its brands such as Hamburg Süd and Sealand, among others.
In an advisory on 27 January, the leading shipping and logistics company said its current brand structure didsn't reflect the structure of its customers' supply chains.
"We aim to unify our brands and our structure in a way that better reflect the reality of our customers. We are convinced that this will allow us to better respond to your logistical needs on a daily basis," the advisory said.
"We believe that by integrating these (brands) into the Maersk brand, we will be able to ease your logistical difficulties, whilst also offering you more variety, ease, and connectivity than ever before, all under one roof.
"At the same time, please rest assured that Maersk will continue to adhere and respect all contracts and agreements that are in place including contract confidentiality, so customers can be assured that your information continues to remain safe and secure."
Maersk said it would conduct in-depth reviews before it concludes on the future of each brand in different geographies.
Non-integrated brands such as APM Terminals and Maersk Container Industry (MCI) will not be retired but Maersk intends to retire all acquired brands including recently acquired brands like Senator and LF Logistics.
Throughout the transition, Maersk said current account teams and terms and conditions (contracts, payment terms, etc.) will remain the same. No changes are expected to accounts and how and who customers interact with.