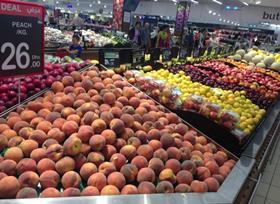 Emirati holding company Majid Al Futtaim, which operates the Middle East franchise of French retailer Carrefour, has announced the acquisition of Géant franchise owner Retail Arabia from BMA International.
The deal includes 26 Géant hypermarket stores in the UAE, Bahrain and Kuwait, plus four Gulfmart supermarkets in Bahrain.
According to Majid Al Futtaim, all 30 stores will be rebranded under the Carrefour banner by the end of the year.
'Our strategy is to continue to lead in the markets we are in; and the markets where we don't have a leading position, to build scale and a leading position,' Majid Al Futtaim CEO Alain Bejjani told Reuters.
The purchase boosts the group's number of Carrefour-operated outlets to 80 in the UAE, 11 in Bahrain and eight in Kuwait.