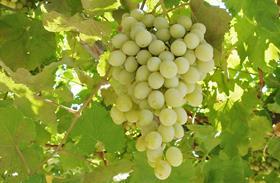 Manus Bio, a leader in the production of complex natural products through advanced bio-fermentation, and STK Bio-Ag Technologies (STK), an innovator of botanical and hybrid crop protection solutions, have announced a collaboration agreement.
The tie-up will see the two companies develop and commercialise a series of natural plant-based active ingredients as new and highly-efficacious biopesticide products.
According to a joint statement, the first active ingredient in development by the collaboration demonstrated potent efficacy for insect control across multiple classes of pests that commonly impact fruit, vegetable, and row crops.
As this active ingredient is of low abundance in nature, a major challenge has been to produce at the scale and economics required for deployment as a commercial crop protection solution.
Manus Bio is using its bio-fermentation platform and industrial manufacturing capabilities to develop a production process to supply this and other ingredients at the volumes and costs required to enable widespread use as biopesticides.
In turn, STK will apply its expertise in advanced plant science and bio-ag solutions to enable the development and commercialisation of these new botanical-based solutions worldwide.
"We were attracted to STK because of their track record of successfully developing sustainable natural products for agricultural applications, which is an excellent fit for our high-performing microbial natural products chassis and the extensive manufacturing capacity in our Augusta, GA facility,' said Dr Ajikumar Parayil, chief executive officer of Manus Bio. 'We are excited to work together with STK to address the growing demand for powerful bio-actives for sustainable agricultural applications."

"Manus has proven capabilities in the large-scale production of complex natural ingredients,' noted Arye Tenenbaum, chief executive of STK. 'We are thrilled to be working with Manus Bio to bring this innovative active to become the basis for a family of new solutions for the benefit of farmers dealing with the growing need for sustainable farming.
"We believe that this novel active ingredient will help us realise a paradigm shift in sustainable food protection towards healthier, high quality, residue-free food,' Tenebaum added.