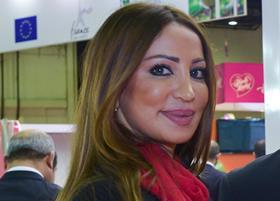 Dubai-based trader Khalid Ahmad Foudeh (KAF) Group has announced the promotion of business development director Gladess Mattar to managing director.
"At KAF, we're growing more and more, so there are a lot of changes going on," she told Eurofruit. "When I joined KAF in 2007, there were no women in the fruit and vegetables business here in the UAE. It is still not an easy business for women, but things are changing."
The group has recently acquired the UAE franchise for high-quality Lebanese restaurant chain Wooden Bakery, which has seven outlets in the Emirate. It is also constructing a factory for the production of juices. "Fresh fruit and vegetables are still our core business," she said, "but it is good to diversify."
Diversification is particularly important given the effect of the Russian ban on EU and US produce, causing exporters to flood alternative markets including the Gulf.
"There are a lot of new companies on the market," she said. "They sometimes undercut you by 20-30 per cent with little knowledge of what affects prices. Even hotels and restaurants, usually so reliant on their reputations, are tempted by these cheaper companies due to the need to make savings as costs rise. But these suppliers can't guarantee the same level of quality or consistency as we do, so the waste is far greater."
Mattar also stressed the challenges currently facing those, like KAF, that are strong in the foodservice sector. "We have the most international consumer base in the world here in the UAE, and the chefs are very demanding," she said. "The French chefs want French products, the Italian chefs demand Italian products, and so on. So it is always a challenge."