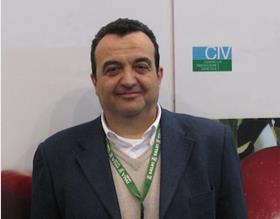 The Italian Nursery Consortium (CIV) has elected Mauro Grossi as its new president. He replaces Pier Filippo Tagliani, who has held the position for two terms and becomes the cooperative's vice president.
Grossi thanked the outgoing president for his work over the last six years and said he intended to continue with the current strategies developed, with an intense focus on research & development, especially in strawberries, apples and pears.
'The objectives we have always set ourselves are increasingly appreciated by the markets and on these guidelines we will keep on focusing our varietal innovation," he said.
Grossi and Tagliani recalled the memory of CIV's creator, Luigi Salvi to which they extended "our most affectionate greeting and thanks for what he has been able to do for the development of the region of Ferrara through the creation of important companies in the horticultural sector, including CIV".
The CIV is a founding member of the International New Variety Network (INN) which promotes the exchange, evaluation and marketing of new varieties of apple, pear and strawberry in the main areas of worldwide production.
CIV is one of Italy's leading varietal innovation groups also handling the production of certified propagation materials. Based in San Giuseppe di Comacchio, in the province of Ferrara, it is made up of three nurseries: Vivai Mazzoni, Salvi Vivai, Tagliani Vivai.