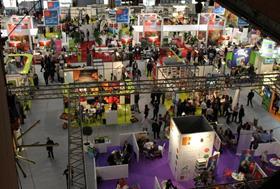 On 27-28 April, the southern French town of Perpignan will once again play host to the MedFEL exhibition, 'the essential meeting point for the fruit and vegetable sector in France', according to the organisers.
The two-day event, held at the Perpignan Exhibition Centre, will feature 200 exhibitors and a number of conference sessions on topics including organics, soil, low-carbon labels and chemical inputs.
Sponsored by the Occitanie / Pyrénées-Méditerranée Regional Authority and organised by the regional economic development agency AD'OCC and SPAS Organisation,MedFEL will reportedly give the floor to experts in the sector.
'MedFEL goes beyond meetings between exhibitors and visitors and aims to provide information and useful content regarding societal expectations and environmental challenges,' the organisers stated. 'This two-day gathering of producers, suppliers and processors from all over France is also a showcase for a sector that is committed to sustainability, innovative and resolutely essential.
'More than ever, following the public health crisis that we have all experienced, companies in the fruit and vegetable sector have to fulfil consumer demands related to sustainability, CSR, environmental protection, zero pesticide residues, etc. These themes will be at the heart of the programme of this new edition.'
As usual, the forecasts for the European stonefruit harvest will be delivered during the show, while Lab'Innov offers startups the opportunity to pitch their innovations and solutions to visiting professionals.