Figures reflect the growing internationalisation of the market's fruit and vegetable companies
Mercabarna's mission to become a strategic point in the international flow of fresh food from southern Spain to the European market is bearing fruit. The Barcelona wholesale market has seen its exports of fruit and vegetables double since it set up the Mercabarna-Export Cluster in 2013.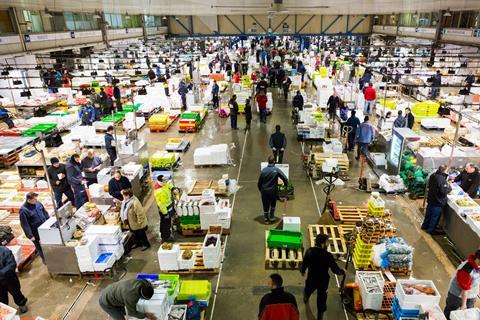 In 2014, companies house within the market sold 1.7m tonnes of produce, of which 25 per cent was exported, mainly to France and Italy and some countries in Eastern Europe. By 2022 this had increased to 2.245m tonnes, of which 35 per cent – almost double – was exported all over Europe.
Throughout this time, the Mercabarna Export Cluster, together with AGEM (Association of Fruit and Vegetable Companies of Mercabarna), has promoted research into new markets, trade missions, participation in fairs international and the optimisation of the market's export logistics.
"This increase in exports from Mercabarna operators is important for the country's agri-food sector since, according to data from the Ministry of Agriculture, Fisheries and Food, the consumption of fresh vegetables and fruits in Spanish homes has decreased by 19.5 per cent and 22.3 per cent respectively in the 10 years to 2022, going from 62.3kg per person per year to 50.2kg, in the case of vegetables, and from 103.8kg per person per year to 80.7kg for fruits," Mercabarna said.