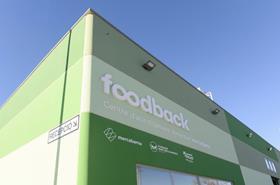 Mercabarna has opened a new 900m2 facility to handle the redistribution of surplus fruits and vegetables from wholesalers at the market to charities throughout Catalonia.
Foodback, which opened on 1 February, will be managed by an alliance of charities, institutions and private companies.
Fundació Banc dels Aliments will organise the distribution of food, while Formació i Treball is responsible for the recruitment of staff from disadvantaged backgrounds to screen the fruit and vegetables.
Also collaborating are Assocome (Association of Mercabarna Companies), Caritas, the Red Cross, the Barcelona City Council's Alimenta project, the Department of Climate Action, Food and Rural Action of the Generalitat de Catalunya and the 'la Caixa' Foundation.