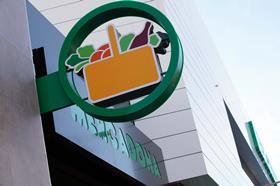 Mercadona plans to accelerate its expansion strategy in Portugal by opening 20 new stores a year with the aim of reaching 150 stores across the country, according to Jornal Economico.

The company's director of international external relations, Elena Aldana, said the Valencian company wants to open its first supermarket in Lisbon in 2022 or 2023.
"It is not just about reaching Lisbon, we have to create all the infrastructure, a logistics platform, and invest in bigger offices than we already have in Lisbon, that's a lot, " she said.

With the coronavirus pandemic forcing Mercadona to temporarily halt its Portuguese expansion, the company opened a supermarket in Aveiro two weeks ago, and is due to open another in Santo Tirso on Thursday.

Mercadona invested €220m in Portugal between 2016 and 2019 and this year it will pump in a further €140m. "We want to reach the entire country, we want to reach 150 stores and for that we have an investment plan," said Aldana, revealing that store openings would accelerate as the project grows.
"We are now opening ten stores a year, but we hope to open 20 stores a year to accelerate. We will see how much the investment will increase, but the good thing is that the company has no debts, works with its own resources and we have always said that in Portugal we are here to stay and that it is a long-term project."