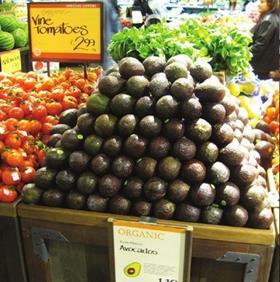 The Mexican avocado fraternity is looking forward to a solid marketing season in the US this year as both Chile and California anticipate another year of crop shortfalls due to inclement weather.

The industry plans to export 229,500 tonnes of avocados to the US during the October to June period, and aims to achieve a 55 per cent share of the market, averaging as high as 60 per cent during the peak of the season which runs from October through March.

"It's an exciting time for the Mexican industry since our volume is increasing while Chile and California look to have problems with their crops," Emiliano Escobedo of the Michoacan Avocado Growers, Packers & Exporters Association (APEAM) told Fruitnet.com.

Mexican avocado production is by far the largest in the world at over 117,000ha. In 2007, the country produced a record 110m tonnes of the Hass variety, according to the USDA.

Mexico achieved full access to all 52 US states for its avocado shipments in 2007 when the nation was finally cleared to export the fruit to California, Florida and Hawaii.